Give Them A Crown This Holiday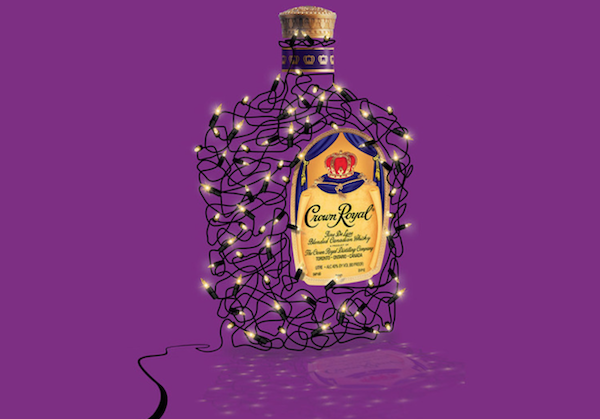 The holiday season always sneaks up fast, so in anticipation of what will surely be a busy next few months I wanted to reach out with a few ideas for your consideration in the event you're putting together a seasonal gift guide.
Crown Royal, the number-one selling Canadian whisky brand in the world, now has a robust portfolio that contains 18 expertly blended variants including the original recipe of 50 full-bodied Canadian whiskies, Crown Royal Vanilla, Crown Royal XR and our limited-edition Noble Collection that includes Crown Royal 13-Year-Old Blenders' Mash, the latest liquid in the series. With so many great offerings, you can truly find something for everyone on your holiday list.
CROWN ROYAL DELUXE
Crown Royal Deluxe is the standard of excellence for Canadian whisky. It is an extraordinary blend of 50 full-bodied Canadian whiskies that are matured to perfection. Whether enjoyed straight or in a cocktail, it is the premium liquid your friends and family will love.
CROWN ROYAL VANILLA
Crown Royal Vanilla Flavored Whisky is a blend of Crown Royal whiskies infused with the rich flavor of Madagascar Bourbon Vanilla. The result is a uniquely sophisticated whisky bursting with the flavor of vanilla and the distinctive smoothness of Crown Royal. A versatile drink for the holidays, Crown Royal Vanilla tastes great with sodas, as a twist in classic cocktails or sipped on the rocks.
CROWN ROYAL XR
Taste the rarest in our extra rare whisky series, handcrafted with a unique blend that includes one of the final batches of whiskies from the renowned LaSalle distillery. Located on the island of Montreal, the LaSalle distillery produced whiskies with a unique richness, attributed to the fine water surrounding the island. The resulting whiskies were full-bodied and exceptionally smooth. Experience its sophisticated blend of dried fruits and honey in a harmonious balance with spicy notes of Canadian rye, finishing in a lovely, round taste of raisins, cocoa and brown sugar.
Crown Royal 13-Year-Old Blenders' Mash
Crown Royal 13-Year-Old Blenders' Mash, the third expression in the Noble Collection, is a rare stock of our Canadian Whisky made with a mash bill of 60% corn, 36% rye and 4% barley malt. Carefully aged in new, charred American white oak barrels for no less than 13 years. The complexity of the liquid intensifies with the aging process, bringing out richer and deeper notes of caramel and fruit. This remarkably smooth and layered whisky is hand selected from our reserve stock, revealing its noble roots with every sip.
Related Posts
Comments are closed.