Make Life Fun and Enjoyable With These Tech Gadgets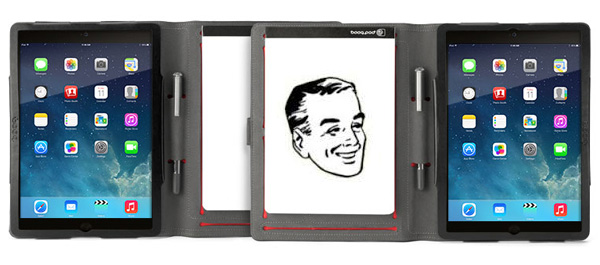 Here at MANjr we like to test drive a few new gadgets out and relay what we find. Here are some cool new tech toys that can help you get the most of your devices and adventures.
Booqpad for iPad Air
Booq, a leading brand of premium laptop bags, backpacks and iPad & iPhone cases unveils the new Booqpad for iPad Air, which is pictured above. Crafted from premium materials, the Booqpad combines an iPad Air case and notepad into one, giving creative professionals the ideal solution to create, store, review or present their next big idea. Multi-fold cover folio adheres magnetically to polycarbonate snap case via an ingenious super-array of magnets, giving your iPad Air the flexibility to be removed and ready for picture taking in a snap. A screen protector provides 360 degree protection. The Booqpad for iPad Air is available and shipping now for $60 at www.booqbags.com and retailers throughout the country.
Booq's intelligent design allows you to sketch like you mean business. A paper pad made from unbleached, acid-free and 30% recycled post-consumer content is perfect for salvaging ideas at your next meeting or while on-the-go. Its symmetrical design suits both left and right-handed note takers. The Booqpad easily folds into multiple angles, offering versatile protection while you view, type or play without interfering with the camera or access ports.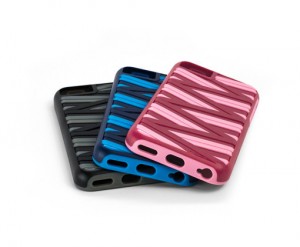 Rapt for iPhone 5c
Recently I picked up an iPhone 5c. My next mission was to find a case for my new phone. I saw the Rapt and I liked the design and how it would protect my phone. As a sneakerhead it also reminded me of the Air Jordan X sole. I got the blue/dark blue case and so far I am happy with the case. Hard polycarbonate and soft rubber criss cross and combine to make a new super protective case from X-Doria. Rapt's distinctive design is a combination of polycarbonate and rubber, wrapped together to form a super grippy surface across the back of your iPhone. Alternating matte and glossy textures add visual interest. Hard plastic protects your iPhone from impacts front, sides and back. Inside a soft rubber lining ensures that your iPhone never touches hard plastic. This soft lining extends to form a protective bezel, keeping your screen away from table tops and other potential scratch hazards. Volume and lock buttons are completely protected as well, yet absolutely accessible.
Blackfire: Clamplight
The Clamplight is an innovative and versatile LED flashlight that lights up every situation by clamping to virtually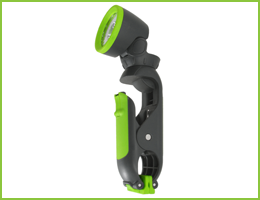 anywhere, making chores easier and play better. The quality grade CREE LED's provide 100,000 hours of bulb life and up to 100 lumens. It has resilient spring clamps to lock securely to shelves, doors, pipes, branches and a plethora of other objects, keeping both hands free and flashlight out of the way. There are two axis swivel head pivots and directs light where you need it. There is a nonskid feet lock to open and convert into a stand when there's nothing to clamp to. It also has high impact ABS plastic with non-slip TPR for a comfortable yet rugged look and feel. Last but not least the Clamplight has maximum portability which allows you to fit in a belt, pocket, or anywhere else.
BBQ Dragon
You are looking at the world's first charcoal accelerator that points a steady stream of fire-fueling oxygen directly onto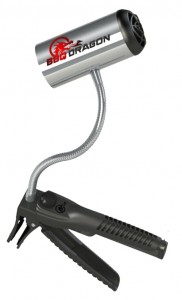 your BBQ to get it ready to grill in under 10 minutes. The BBQ Dragon takes a simple concept, which is adding oxygen to fire and puts some power behind it. For people like me it helps to make starting charcoal easier and faster than any other method and it's hand-free.  It is perfect for any fire, whether it is being used for the beach, smoker, fireplace, or wherever. The BBQ Dragon is battery-powered, hands-free and is micro-USB rechargeable. So as the summer approaches the BBQ Dragon could be very handy for those cook outs.
Related Posts
| | | |
| --- | --- | --- |
| | Print article | This entry was posted by Art Eddy III on March 25, 2014 at 12:46 pm, and is filed under Lifestyle. Follow any responses to this post through RSS 2.0. Both comments and pings are currently closed. |
Comments are closed.