Steve Nash Autographed AR.Drone Giveaway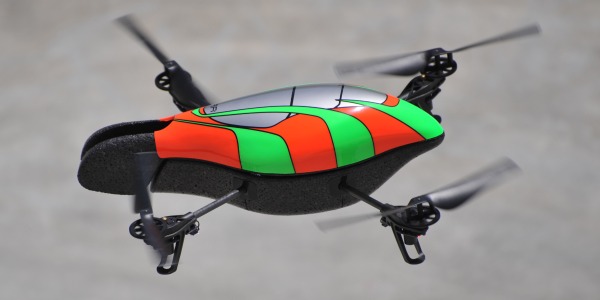 Attention last minute shoppers! Still scrambling for that perfect gift? Not sure what to get that special someone on your list? Well if you've waited till the last minute to find a kickass gift, you're in luck. The AR.Drone quadricopter will set you apart from every other gift giver this Christmas. It's essentially a flying video game that you can control with your iPhone, iPod Touch or iPad. Sound crazy? Well, it is.
The AR.Drone is a remote controlled quadricopter that has an on-board Wi-Fi System that allows you to play other AR. Drone users on a network. If you have two AR. Drones in the mix, you can compete in the multiplayer game AR.FlyingAce. This augmented reality game lets you launch missiles at your buddy during some seriously interactive dogfights. Check it out:
The Parrot AR.Drone is designed to operate both inside and outside. The average range is an impressive 50 meters/ 160 feet. The thing can fly up to 6 meters/ 20 feet high!
There are two cameras embedded in each AR. Drone, one in the front of the drone and one located underneath the quadricopter facing the ground. You can fly the thing around all by yourself and get a live video feed on your iPhone screen, or you can battle a friend in some head-to-head action. The AR.FreeFlight game and the AR.FlyingAce game are both available through iTunes.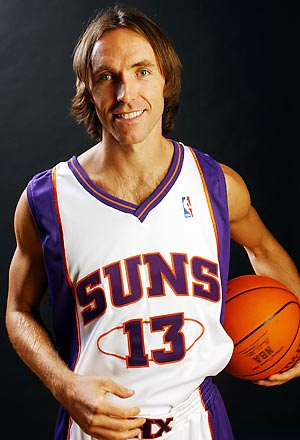 How does it all work? Check out the Parrot Facebook page to see for yourself. Once you give the page a thumbs up, you'll have access to videos of Phoenix Suns star Steve Nash displaying his impressive flying skills. Just click on the Steve Nash tab to see Nash test out the AR.Drone after practice and battle through five different challenges.
MANjr will not let you go into the holidays empty handed, so we're giving away a Steve Nash autographed AR.Drone to one lucky visitor! That's a $299 value right there, kids. The runner-up will receive an autographed basketball as well.
Interested? You should be! Here are the details for entering the contest:
Visit the Parrot Facebook page to view the videos of Steve Nash
Leave a comment below telling us how many times Nash was able to circle the AR.Drone around himself.
That's it! Winners will be selected at random next Tuesday, December 21.
Whether you win a free AR.Drone or not, this thing's definitely worth checking out. It combines the enjoyment of remote control flying with the fun of video games all in a super accessible way.
Good luck and happy holidays from Parrot and MANjr!
Related Posts
| | | |
| --- | --- | --- |
| | Print article | This entry was posted by Chris Stout on December 21, 2010 at 2:27 pm, and is filed under Lifestyle. Follow any responses to this post through RSS 2.0. Both comments and pings are currently closed. |
Comments are closed.