Posts tagged
Your Hero's Name Here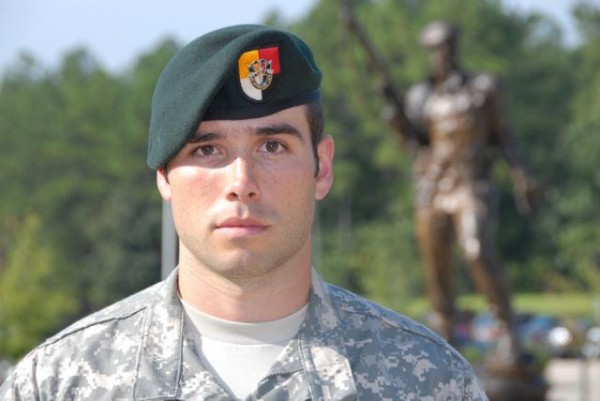 Crown Royal is honoring another hero at this year's Brickyard 400, and like previous recipients of the "Your Hero's Name Here" program, this year's honoree is quite deserving of the recognition he'll receive next month on race day in Indy.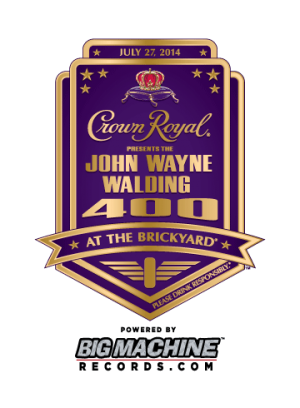 John Wayne Walding is a Green Beret who served our country for 12 years and completed tours in Afghanistan and Iraq. In 2008, during a mission to capture a high value target, Walding was involved in a firefight and lost part of his right leg. Walding went on to become the first amputee to graduate from the Special Forces Sniper School. This father of four, who was awarded the Silver Star, Bronze Star, Purple Heart and Combat Infantry Badge, continues to serve his country. Walding is the founder of Five Toes Custom, an organization the employs wounded veterans in an effort to provide these vets with positive direction and ongoing support.
In honor of Mr. Walding, we've created a custom Crown Royal cocktail recipe and a toast to celebrate the man whose name will be featured at the top of the Indianapolis Motor Speedway for Crown Royal Presents John Wayne Walding 400 at the Brickyard Powered by BigMachineRecords.com.
The Five Toes Texas Cooler
Ingredients:
1 ounce freshly squeezed red grapefruit juice
1/2 ounce simple syrup
2 slices of cucumber, plus 1 thin slice for garnish
4 dashes of Angostura bitters
2 ounces of Crown Royal Black
Ice
In a cocktail shaker, muddle the 2 cucumber slices. Add ice and all of the ingredients except the garnish. Shake well and strain into an ice-filled glass. Garnish with one thin cucumber slice.
And here's the toast:
Life can be bitter and life can be sweet,
But some people know how to handle the heat.
We are all in agreement, we have a consensus,
So let's raise a glass to our hero from Texas.
Let's toast to his courage, his sacrifice, his ongoing service,
With a custom cocktail that won't make you nervous.
It's got red grapefruit from our hero's home state,
Crown Royal Black, bitters and simple syrup for taste.
It's called the Five Toes Texas Cooler,
And features quality ingredients, five in number.
And with this drink, we toast our hero of the hour,
John Wayne, you are cooler than a cucumber!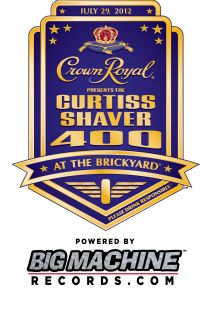 Crown Royal's been running a cool contest that honors one local hero for their service by giving them naming rights to a NASCAR Race at the Indianapolis Motor Speedway. The Sprint Cup series race that will take place in Indy on July 29 is now called Crown Royal Presents the Curtiss Shaver 400 at the Brickyard powered by Big MachineRecords.com. The winner of the contest, Curtiss Shaver, is a firefighter from Troy, Alabama.
Shaver lost his lower left leg in a farming accident, but his life was saved by local firefighters. After this incident, Shaver began a lifelong career as a firefighter and EMT. He's also a huge NASCAR fan.
After Shaver was selected, Crown Royal held a ceremony in Troy that included laying a replica "Yard of Bricks" in the downtown area. Shaver participated in this effort to bring a piece of the fames Brickyard in Indy to his hometown. He laid the final brick which featured an engraving of his name and the race logo.
There will be a bunch of events and celebrations in Indy on race weekend that will honor Shaver. He'll ride his own pre-race pace car, kiss the bricks and even deliver the trophy with his name on it. Shaver's's the sixth person to be awarded race naming rights. After making the final five this year, Shaver was voted the winner by adult fans who voted on the Crown Royal Facebook page.
I'm heading to Indy for race weekend and I hope to congratulate this guy in person. Seems like a pretty cool honor for a very deserving dude.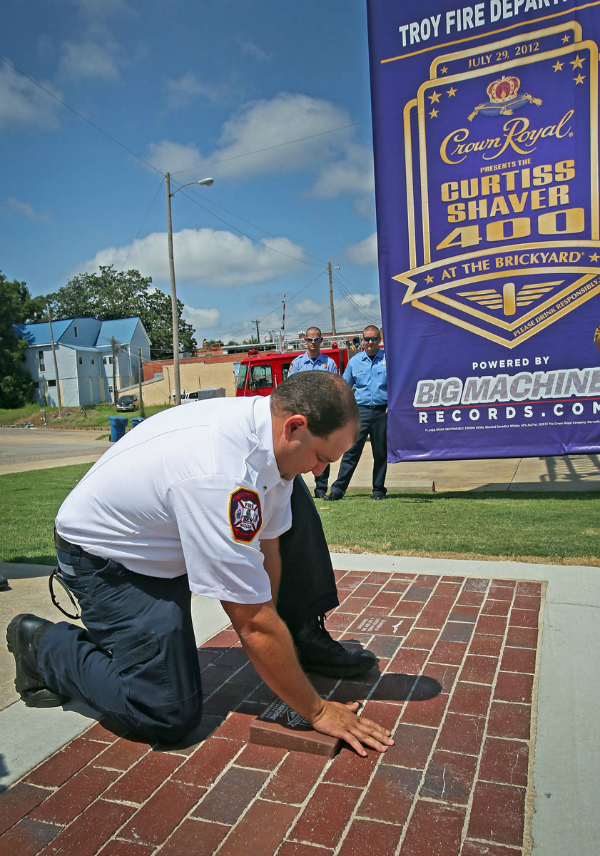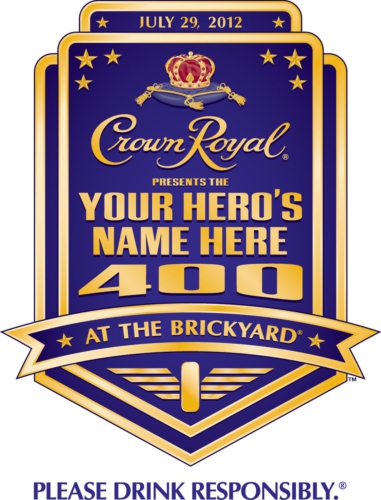 Every year, Crown Royal runs a program that provides naming rights to a NASCAR Sprint Cup Series race to a deserving hero. The winning servicemen and servicewomen are selected by fans. You can submit stories on the "Crown Your Hero" tab on the Crown Royal Facebook Page. If you want to nominate a firefighter, police officer, first responder, volunteer, soldier or other service person, make sure to submit an essay (100 words or less) by April 30, 2012. The essay must answer the following question: "Describe a personal achievement, unselfish act, or honorable act that is worthy of a toast with Crown Royal?" Finalists will be selected in May and fans will get to vote on the grand prize winner.
This year's grand prize winner will receive an ultimate race experience at the 2012 Brickyard 400 at the Indianapolis Motor Speedway where they'll drop the green flag to start the race, tour pit row, get infield access and access to the Crown Royal suite and RV during the race. The grand prize also includes access to Victory Lane at the end of the race, room accommodations for two, roundtrip airfarem ground transportation to the race and a per diem. Five finalists will also receive tickets to the race, roundtrip airfare and accommodations in Indianapolis.
To learn more about the program, check out this video that showcases the experience of past winners: