Posts tagged
Mtn Dew Kickstart‏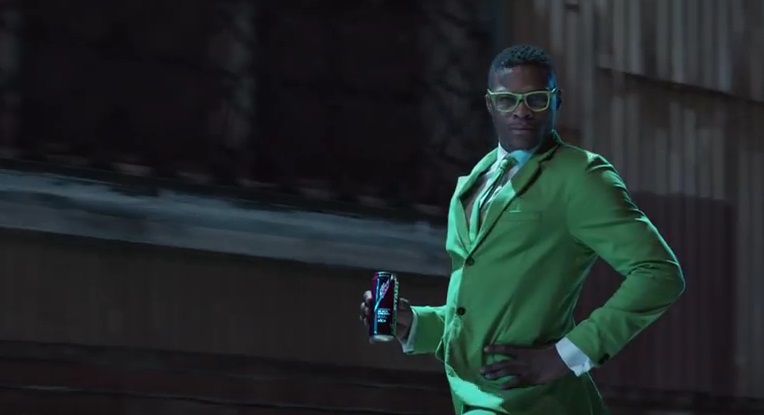 Not only is Russell Westbrook is gearing up for his NBA season to start, but he is also getting ready things off the court. As you can imagine Westbrook is a very busy guy so thankfully Mtn Dew has their Kickstart to help him conquer the day.
So right in time for tipoff, new NBA partner Mtn Dew is helping to kick things off with a new Mtn Dew Kickstart TV commercial featuring DEW athlete Russell Westbrook and his stylish-self.  Below you can check out his new Mtn Dew ad called "Powerstance."
Mtn Dew Kickstart, introduced two new flavors earlier this year – Pineapple Orange Mango and Strawberry Kiwi – joining previously released Mtn Dew Kickstart Orange Citrus and Mtn Dew Kickstart Fruit Punch, introduced to offer consumers an entirely new alternative to traditional morning beverages, along with Mtn Dew Kickstart Black Cherry and Mtn Dew Kickstart Limeade, geared to get DEW Nation ready for the night.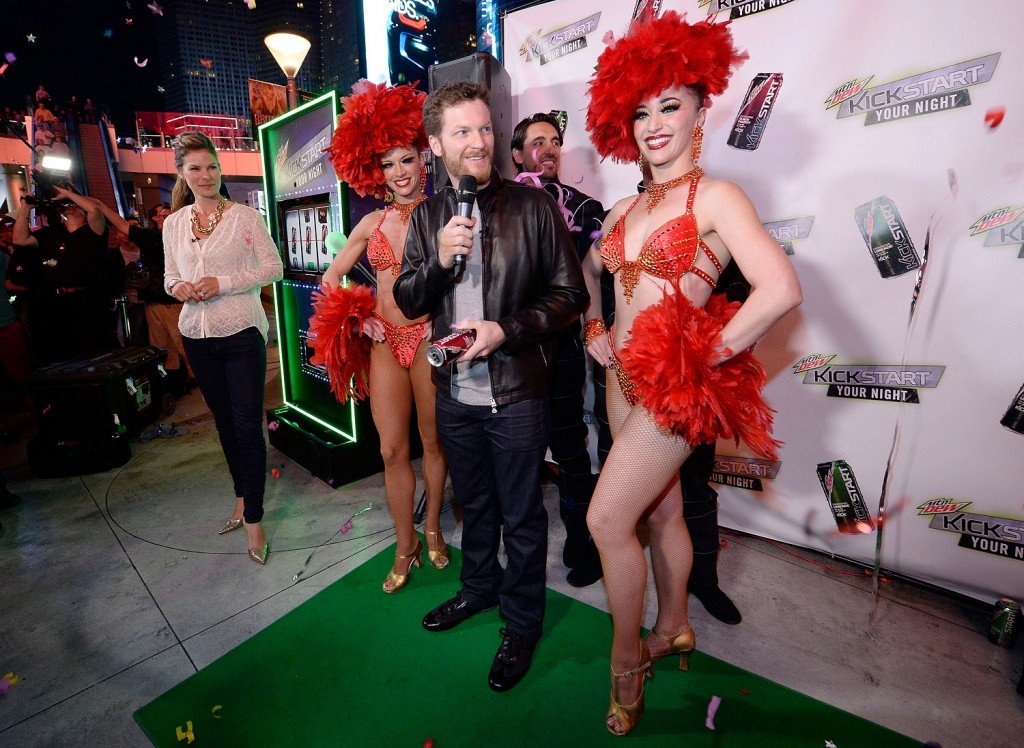 Mtn Dew Kickstart and Dale Earnhardt, Jr. recently helped racing fans kick start Las Vegas race weekend. Hundreds of fans gathered on the plaza outside Planet Hollywood Resort & Casino on the Las Vegas Strip on Wed., March 5 where they were surprised by a visit from Dale Jr. who pumped them up for the big race on Sunday where he'll debut, for the first time ever, his Mtn Dew Kickstart paint scheme and firesuit.
As an added bonus, Dale Jr. personally invited fans to join him at the "Kickstart Your Night" party held at Koi Restaurant & Lounge. Inside the party fans mixed and mingled with Dale Jr. to rev up their Las Vegas race weekend experience.
Mtn Dew Kickstart recently launched two new refreshing flavors – Black Cherry and Limeade – to get DEW Nation ready for whatever the night will bring.