Posts tagged
Empire State Building‏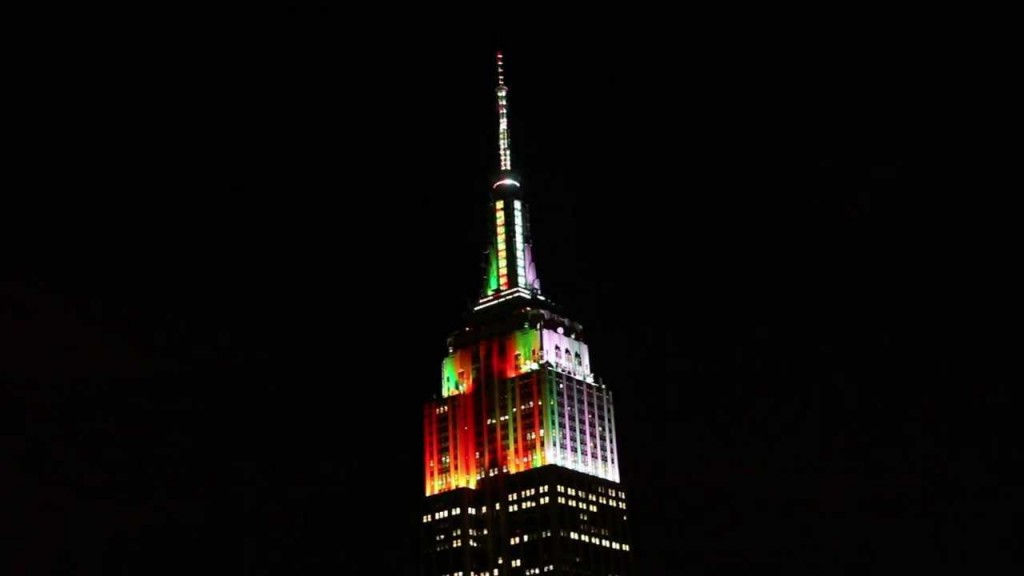 For the past few nights the Empire State Building has been celebrating the holiday season with the its first-ever holiday light-and-music show series choreographed to a mix of classic and modern holiday songs.
The shows will continue until tomorrow night where viewers will have the rare opportunity to help select ESB's lights for the fifth and final show. The ESB Holiday Light Show Team will review YouTube views, Facebook comments, Tweets, and other social media comments to select the Christmas Eve performance.
Fans in New York and around the Tri-State area can tune into radio station 106.7 Lite FM to enjoy the synchronized soundtrack of holiday favorites in real-time during the light shows.
Here was the Light-and-Music Shows Recap:
Friday, December 20:  "Holly Jolly Christmas" (Burl Ives) and "Christmas Wrapping" (The Waitresses)
Saturday, December 21:  "Let It Snow" (Dean Martin) and "All Alone on Christmas" (Darlene Love)
Sunday, December 22:  "Rockin' Around the Christmas Tree" (Brenda Lee) and "Sleigh Ride" (Karmin)
Monday, December 23:  "Jingle Bell Rock" (Bobby Helms) and "Run Rudolph Run" (Keith Richards)
Tuesday, December 24:  Encore light show performance decided by social media sentiment