Posts tagged
American Hero‏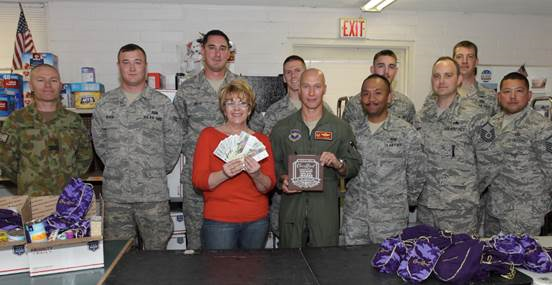 Imagine seeing your name all over one of the country's largest sports venues, and having an event officially renamed in your honor. For the eighth year, Crown Royal will make that dream a reality, as they rename one of the season's biggest NASCAR races after an adult consumer.
The brand is teaming up with Phoenix-based charity Packages From Home, which is dedicated to sending care packages to active-duty troops stationed overseas, this weekend to launch their annual "Your Hero's Name Here" program. The program honors a deserving American hero by re-naming the July NASCAR Sprint Cup Series race at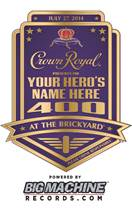 Indianapolis Motor Speedway in his or her honor.
Packages From Home and Crown Royal will treat a group of local heroes from Luke Air Force Base to a VIP experience at this weekend's NASCAR race. In addition to sending 20 military members to the race, two individuals will be recognized as the inaugural program nominees and will have the chance to have the legendary Indianapolis race named in their honor.
Consumers 21+ can visit CrownRoyalHeroes.com to nominate their own heroes, for a chance to win naming rights to the race. Nominations will be accepted through April 13th, with finalists being announced at the end of April.