Posts tagged
"Forged In Fire"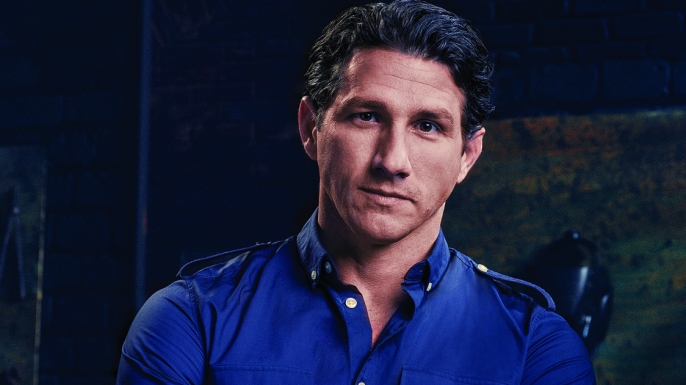 As a former Army Ranger and elite pararescueman with over a decade of service in the Army, Wil Willis has hands on experience with a wide range of weapons in real battle situations. With his extensive involvement in high-risk operations around the world, Wil understands that a well-designed weapon used properly can make the difference between life and death. Throughout the series, Wil offers invaluable insights about our bladesmith's weapons from a practical combat informed perspective.
This knowledge will come in handy as he hosts the new show "Forged in Fire" that is coming to the History Channel on Monday, June 22 at 10pm ET/PT
The most talented bladesmiths in the world will test their mettle in "Forged in Fire," a cutting-edge competition series coming to History this summer. Hosted by Willis, the series will feature world-class bladesmiths creating many of history's most iconic edged weapons, from the Japanese katana to the medieval broadsword to ancient throwing blades like the Chakram. Production has started in Brooklyn, New York.
In each episode, four master bladesmiths will put their skills and reputations on the line, trying to avoid elimination while using traditional and state-of-the-art tools and machinery to turn raw metal into authentic working versions of classic bladed weapons of yesteryear. In the hands of these gifted craftsmen, every weapon is not just a lethal instrument of war, but also an elegant work of art. The colorful histories of these weapons will be told throughout the forging process. Then the weapons will be assessed and tested by a panel of internationally recognized judges.
Joining Willis will be a judging panel of renowned experts: J. Neilson, a Pennsylvania-based Mastersmith who has been making knives and edged weapons for more than 20 years; Doug Marcaida, a New York-based hand-to-hand combat specialist who has studied and mastered fighting styles and techniques around the world; and David Baker, a California-based authority known for replicating period-accurate weapons, from submachine guns to samurai swords, for both museums and films.