Thomas Ellenbogen
This user hasn't shared any biographical information
Posts by Thomas Ellenbogen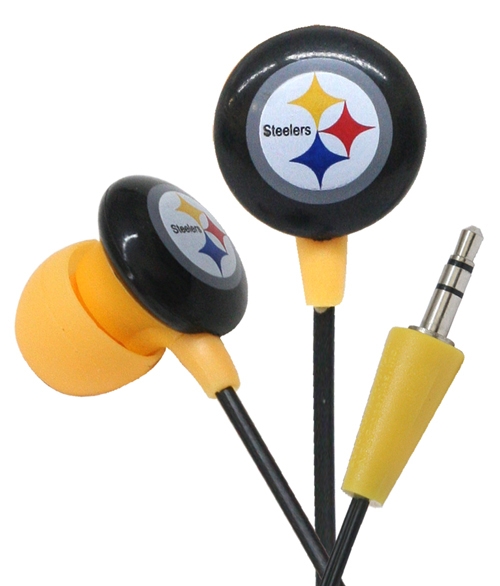 Zeikos electronics is teaming up with former NFL great Carl Banks to promote a new line of licensed, limited-edition MLB and NFL iHip music accessories. You can pick up a pair of iHip headphones or earbuds and choose between 61 different team logos. If you're looking for an affordable gift to give to your favorite sports fantastic, iHip gear could be a great choice.
We received a set of headphones and earbuds that both featured the logo of the Pittsburgh Steelers. The headphones are medium-sized. They're not too small that they slip off your head, but they're not so big that you feel like a helicopter pilot in Vietnam. The DJ-style, headphones fold up for easy storage and feature bright colors to go along with the authentic team logo of your choice.
One interesting thing is that the headphone cord comes with an extra input for another audio source. The extra line-in is a bit presumptive, but appreciated nonetheless. If you want to share some tunes with someone, they can just plug right into the extra line and tune in to what you're blasting. These aren't crazy high-end headphones. You won't fine top-of-the line noise cancellation or other super sexy features. But you can rock your team pride at an affordable price. And really, that's all you can ask for here.
The earbuds lean a bit towards the low end of the sound spectrum, but that's not likely a problem if you like your tunes with some bass. The earbuds come with extra earplug inserts, so you can adjust the size of the plugs to fit your specific inner ear size preference.
iHip music accessories range in price from $14.99 to $99.99. If you want to show your support you're your favorite NFL or MLB team, the simple, colorful music accessories provided by iHip will give you a functional and flashy way to display your team pride.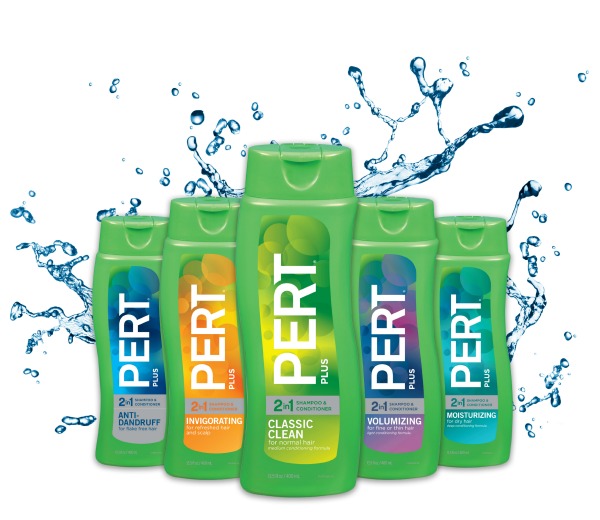 Summer is over and everyone's back to school or back to a regular, vacation-less schedule. As we get into the first few weeks of the Fall season, routines are being reestablished and free time is quickly becoming sparse for everybody. To get you through the daily back-to-school or back-to-work grind, we're giving away a PERT Plus prize pack to one lucky reader.
Why shop around for different hair products when you can pick up a single, 2-in-1 solution that works for men and women? Guys, you know you'd never condition your hair unless the conditioner was already included in your everyday shampoo choice. And ladies, why do you need to fill the shower with five different bottles of hair washing product? Why not simplify your shower routine and minimize your hair care shopping hassles? You can jumpstart this effort by scoring a PERT Plus prize pack that includes:
2 bottles of PERT Plus
PERT Plus branded baseball
PERT Plus t-shirt
PERT Plus USB drive
Do enter the giveaway, just like us on Facebook and send us an email below telling us why you need to simplify your hair care routine. We'll pick a winner at random next week. Good luck!
Premature perspiration can be controlled: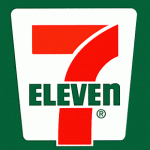 It's National Coffee Day tomorrow, and 7-11 is celebrating by running a National CofFREE campaign. On September 29, participating 7-Eleven stores in the US and Canada will offer free medium cups of coffee from 7am to 11am. You can grab a free cup of coffee, a latte or a capucino in the morning tomorrow at no charge, folks. If you get your early morning coffee fix going on the regular, do it for free tomorrow. At least until supplies last.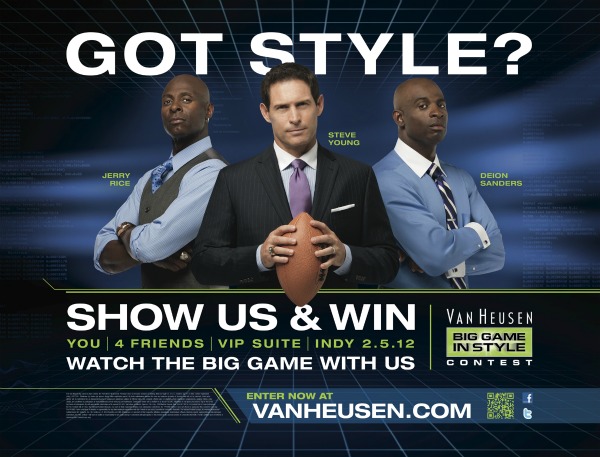 At the start of the football season, Van Heusen launched the Institute of Style at VanHeusen.com. The Institute of Style is challenging dudes everywhere to spiffy up their fashion selections. If you use Van Heusen to transform yourself from schlub to swagger, you could win a trip to the Super Bowl. Not just tickets to the big game either. If you win this thing, you and four of your friends  will be flying the Indy in a private jet and watching the Super Bowl in a suite with Steve Young, Jerry Rice and Deion Sanders.
To enter, visit then Van Heusen website and submit before and after shots of you looking like a schlub (sans Van Heusen) and you looking like a super dapper swagger (after the Van Heusen touch). You can see examples of different looks and style tips on the website.
Your before and after shots will be judged by the three aforementioned NFL Hall of Famers, Van Heusen's fashion director, an editor at ESPN Fashion and an the market editor of GQ magazine.  Here are the judging categories/requirements:
Use of Van Heusen Clothing and Merchandise (33.33% of score)
Extent of overall transformation between photos (33.33% of score)
Level of personal style (33.34% of score)
You don't need to purchase anything to enter. Five entries allowed per person and per email address. All entrants must submit their photos by 12/31/2011. The approximate retail value of the grand prize has a not to exceed prize of $22,900. That grand prize includes:
Round trip private air transportation on a G4 airplane for five (winner and (4) guests)
A total of (2) standard hotel room accommodations, each for a total of (4)-nights
Five (5) tickets to the Big Game being played in Indianapolis, IN
Five (5) tickets to the ESPN Next party
Five (5) tickets to the GQ party
Five (5) tickets to the NFLX Experience
Van Heusen Wardrobes for winner and each guest, with a maximum total retail value not to exceed $1,000
5,000 in cash
So yea, enter this thing, dude.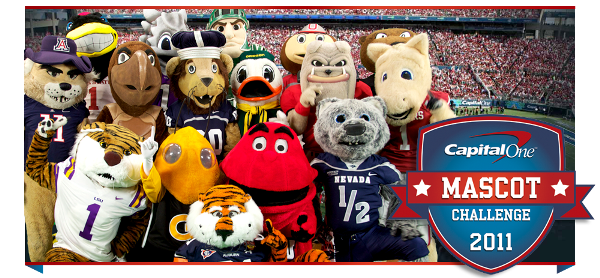 Who doesn't love college mascots? And who knew that all these goofy sports icons had such intricate back stories? Capital One's putting on their 10th Annual Mascot Challenge this season. Sixteen college mascots from nine different conferences are going to go head-to-head throughout the season to determine who will be crowned the Capitol One National Mascot of the Year at the 2012 Capital One Bowl.
Check out this week's head-to-head matchup featuring The Oregon Duck vs. Aubie from Auburn:
You can vote for your favorite mascot at CapitolOneBowl.com.
This is just pure genius:
Check out these classy new Captain Morgan spots from award-winning director Tom Hooper (King's Speech, The Damned United):
The ads are part of the new "To Life, Love and Loot" campaign.