Thomas Ellenbogen
This user hasn't shared any biographical information
Posts by Thomas Ellenbogen

Summer and action flicks go together like Larissa Riquelme's boobs and a cell phone. With only a few more weeks of summer left, you need to find more ways to squeeze some action into your life.
Centurion, is a bloody, action-survival slugfest that follows a tiny band of Romans soldiers ravished by an ambush battling their way through unfriendly barbarian territory. The film is now available on VOD, XBOX, Playstation, VUDU and Amazon. Written and directed by Neil Marshall, Centurion stars Michael Fassbender, Olga Kurylenko and McNulty (Dominc West). The film opens in theaters on August 27.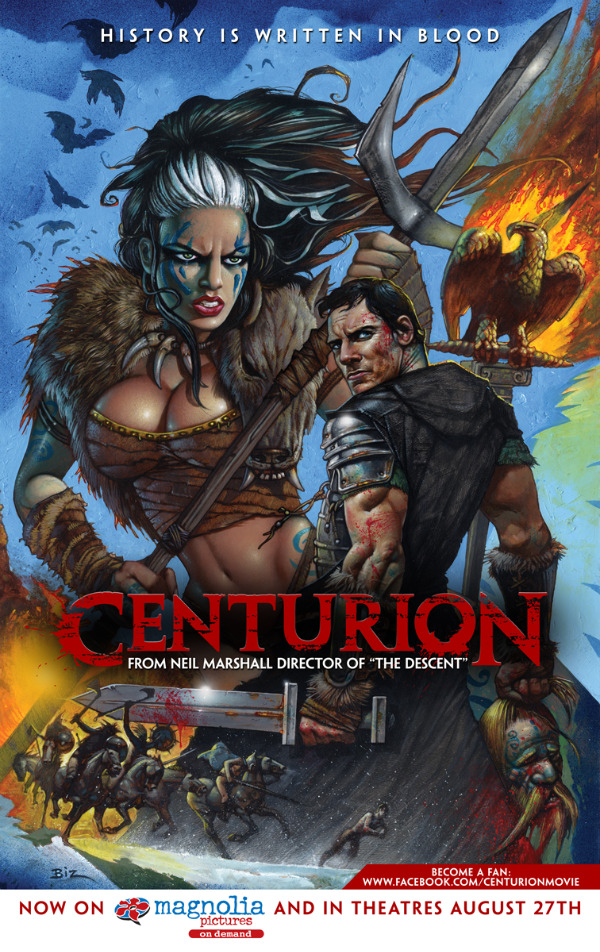 To celebrate the release of the film, MANjr is giving away a Blu-Ray prize pack that includes three action-packed films: Ong-Bak 2, Red Cliff and Bronson.
Here's how to enter:
Follow us on Twitter (@MANjrcom)
Drop a comment below and tell us why you like action films.
Winners will be chosen at random
Contest ends on Friday, August 20th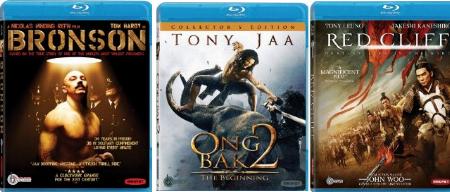 Here's a quick taste of what you'll experience when you see Centurion:


Football is back, baby! The new season is finally here! Well, almost. The Hall of Fame Game signals the start of the NFL preseason, but as any football fan will tell you, the preseason sucks. But that first preseason game always fools you, every friggin' year. You get all fired up to watch a real, live, actual game of football and then poof – you get one of these sloppy, second-rate, inexperience-driven, I-dare-you-to-keep-your-eyes-open-for-four-quarters, sleepy-ass field-goal fest.
Seriously, I love the NFL, but the preseason breaks my heart every year. It's a tease, an unsavory reminder that you still have a month to wait before they start playing games that count. They hype that shit up like crazy with all the Hall of Fame speeches, Sunday-night billing and pre-game, cross-promotional super-hype.
Hall of Fame Speeches
This year's Hall of Fame speeches were pretty good, though. Jerry Rice's speech was entertaining because of how uninspired and ultra-prepared it was. During Dick LeBeau's speech, you felt like you were getting a glimpse of LeBeau the coach. Like this must be what it feels like to be a player hearing words of wisdom from this guy every day. Emmitt Smith's speech came across pretty genuine as well. All-in-all some pretty inspirational stuff.
Madden 11 Pigskin Pro Am
The day after the new Hall of Fame class was inducted and right before the start of the Bengals v. Cowboys in the Hall of Fame Game, NBC viewers were treated to the Madden 11 Pigskin Pro Am. I didn't watch the thing live. I DVR'd the celeb/former-player infomercial/flag-football game and caught glimpses of it during TV breaks when the real game was on. As it turned out though, the Pigskin Pro Am was way more entertaining than the first real football game of the year.
Viewers got to watch Joe Montana lob touchdowns to Jerry Rice, but that wasn't the only awesome connection. Rod Woodson trying to cover Marcus Allen? No problem. Deion Sanders talking smack to Michael Irvin? Awesome. Kurt Warner to James Van Der Beek? Fantastic. But the single greatest thing to come out of Hall of Fame weekend was watching Maria Menounos dominate the make-believe football field. She caught a touchdown, scored a 2-point conversion, sacked Kurt Warner and most importantly she flung herself at her teammates at an alarmingly awesome rate. Jerry Rice was more than happy to be on the receiving end of multiple bouncy fits of excitement. She won the MVP, too. Take that Van Der Beek.
Hall of Fame Game
Then there was the actual game. TO is a Bengal. The guy who did the most damage during the game, backup tight end John Phillips, tore his ACL and he's out for the year. The game featured the highest TV ratings for a preseason contest since 2004. Too bad I couldn't stay awake to finish it. At least I got to see Maria Menounos do her thing.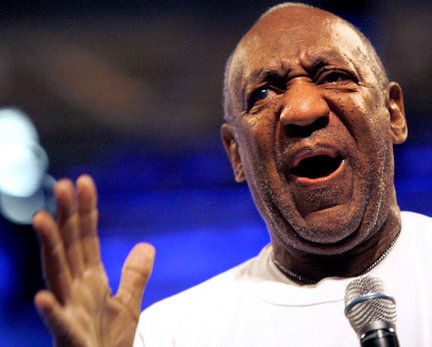 Damn you, Internet. I love you so much, but I hate you sometimes. You're great for things like funny cat photos, adorable Hitler videos and texts from last night, but you have a dark side, too. That dark side includes creepy Craigslisters, shady Nigerian princes, piss-poor grammar and tasteless celebrity death hoaxes.
"Bill Cosby died" was the number one trending topic on Twitter on Monday. Typically, if it's on Twitter, it's gotta be true. But not this time. Not like this. Cosby lives and he's not happy, man. You see this isn't the first time Dr. Huxtable has been killed off my the fake death peddlers of the Net.
"It is no longer fun. I don't want this person to do this any more, this is my fourth time," Cosby said.
Being fake dead just once has to sting, but four friggn' times? That's uncalled for. I know Cosby has slowly morphed from a loveable comedian to a crotchety old fart, but give the guy a break. He's still alive, he still loves pudding pops and he deserves better. Stop killing Cosby.