Show Dad You Care With A Father's Day Gift Of Whiskey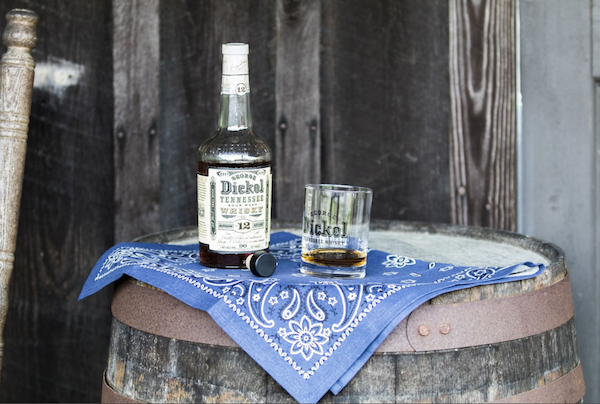 In a few weeks we will be celebrating dads. What are you looking to get him for that special day? Studies show that folks are 10% more likely to treat Mom right on Mother's Day vs. remembering to get Dad a gift on Father's Day. Whiskey is a great go-to gift for Dad.
Every whiskey possesses unique qualities, just like each individual dad. No two dads are alike, but there's a whiskey out there that matches every dad's personality.
Here are some great options.
For a dad who appreciates rare whiskey…
Orphan Barrel 23-Year-Old, $120
Rhetoric 23-Year-Old Kentucky Straight Bourbon Whiskey is the tenth and most recent release from the Orphan Barrel Whiskey Distilling Company and the fourth in the Rhetoric series of progressively aged whiskeys. Aged three years longer than the first release, it is slightly more mature and carries a higher proof. Rhetoric 23-Year-Old begins with juicy dried fruit and just a hint of leather and tastes of rich, smooth coffee, dark chocolate, anise and cracked nuts. The finish is long with oak and a touch of smoke.
For a dad who loves whisky, no matter the price point…
George Dickel No. 12, $24.99
George Dickel No. 21 is a 90 proof Dickel whisky that uses older whiskies to create deeper, more assertive flavors and an incredibly smooth finish.  The taste is refined with hints of vanilla and a dry crisp finish– a result of our charcoal mellowing process.
For the craft beer-loving dad…
Bulleit Bourbon, $27.99
Recently the boilermaker has been making a comeback, with bars around the country adding special pairings to their cocktail menus. A great whiskey that compliments a variety of beers is Bulleit Bourbon. Pick up a bottle and dad's favorite six-pack to create his perfect Bulleit Boilermaker:
·         1 oz. Bulleit Bourbon
·         6 oz. beer
*Contains two servings of alcohol
For the dad who tries to stay on top of pop culture…
The Hilhaven Lodge, $49.99
Released in 2016 in partnership with celebrated director/producer Brett Ratner, The Hilhaven Lodge is named after Ratner's luxurious Hollywood estate, Hilhaven Lodge. Winner of a Double Gold Medal at the 2016 San Francisco Spirits Competition, The Hilhaven Lodge cocktails were served at the Governor's Ball following this year's Oscars. If your dad has an appreciation for Hollywood and what his favorite stars are drinking, surprise him with a bottle of award-winning The Hilhaven Lodge
For the dad who constantly watches The History Channel…
Blade and Bow 22-Year-Old, $200
Any true whiskey aficionado will respect the rare Blade and Bow 22-Year-Old. Blade and Bow honors the five steps to crafting bourbon – grains, yeast, fermentation, distillation and aging. Blade and Bow 22-Year-Old was just re-released in May for the first time since its launch in 2015. This limited-release offering is a must have for any bourbon aficionado.
Related Posts
| | | |
| --- | --- | --- |
| | Print article | This entry was posted by Art Eddy III on June 9, 2017 at 11:21 am, and is filed under Lifestyle. Follow any responses to this post through RSS 2.0. Both comments and pings are currently closed. |
Comments are closed.